Bale Feeder
BEXTRA WEST
Bottom & Balanced feeding equals extra dollar savings & profit to the producer
Maximize your feed dollars by minimizing your feed loss & equipment cost
Convenience for all feeding applications
Concept engineered, designed & manufactured for long product life
Great for adult & young cattle
Performs like a cone feeder, with less cost & product maintenance
The Bextra West $ Bale Feeder (patent pending) was designed by Trevor Lienemann, owner & operator of Lienemann Cattle Company. After multiple years of development & field trials, Titan West, Inc. is now ready to introduce the new Bextra West Bale Feeder. Hay savings are up to 70% over conventional feeders & consistent with more costly & cumbersome cone feeders. Guaranteed for 5 years that your animals won't tear it up.
Continuous Feeder Fence
Slant bar panels that connect to each other the same as our corral fencing
Constructed with 1 1/2" & 1 1/4" square tubing
Stand up to the pressures of hungry cattle crowding in to eat
Like our other equipment, these panels are available in red or white
Continuous Fence
Our continuous fence is one of the most unique, and one of the strongest on the market today. Standard length is twenty feet but we can custom make any length up to twenty feet . Click for Brochure.
Portable Panels
Standard lengths are 10, 12, 14 and 16 ft. They can be standard or heavy duty in weight. They are also available with walk-thru. Click for Brochure
Gates
Constructed of high-tensile square tubing
Cut-to-fit upright spacers & reinforced hinges
Available in 2 styles
Custom gate lengths available upon request
Gates Available
Standard Gates: 1 1/4" square tubing, 48" tal
Heavy Duty Gates: 1 1/2" square tubing, 52" tall
Crowd Panel Gates: 1 1/2" square tubing, 48" sheet metal, 60" tall
Sizes Available: 4' thru 20',
Custom lengths available
Bison Gates: 7 & 8 bar gates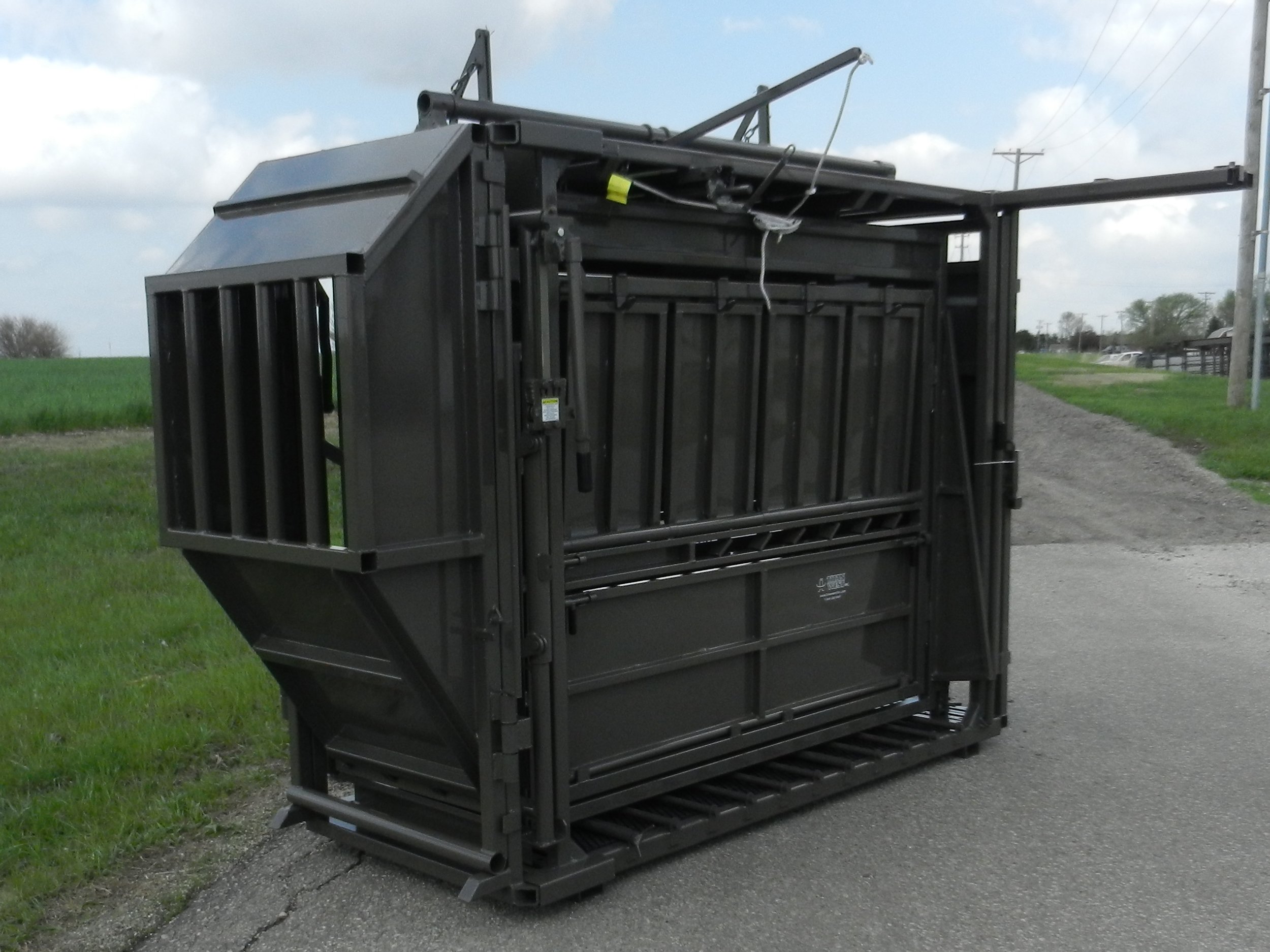 Contact Us for More Information.